New season, new nightmare

On Monday Night Football on Sky Sports, following a 2-0 defeat to Tottenham Hotspur Jamie Carragher came out in a bold defence of Mikel Arteta.
"I wouldn't even think about Arteta's position. I really like Arteta. Arteta brought in Partey and Gabriel and they look Arsenal's 2 best players. They've had 4 managers, 3 CEO's since 2018 – just stick with Arteta.

Jamie Carragher
Some, including myself, found this very hard to stomach. Especially considering our most recent result and the form of the team at the time, it was the worst league run I had ever seen in my time supporting the club. After winning three of their opening five games, Arsenal went on a run of six defeats in their next ten.
After a promising end to the 19/20 season and lifting the FA Cup, there was a lot of goodwill with Arsenal fans coming into the season. Despite a mid-table finish Arteta asked fans to "stick with us" as they went into the new season. Expectations were sky high. The signings of the likes of midfielder Thomas Partey and defender Gabriel filled fans with hope. Arsenal had finally addressed some of their glaring issues from the years gone. Fans were expectant of a top six finish and were hopeful of a potential push for the top four.
Surprisingly after 14 games, Arsenal were 15th having scored 12 goals, averaging less than 10 shots per game (understat.com). Arsenal lacked a reliable way of creating chances and scoring goals and found themselves in serious crisis. So were we right to call for the manager's head?
Hybridisation
From the start of the season, Arteta employed a number of methods to try and fix the issue of creating chances. Arsenal often found themselves without any player in the famous zone 14. His 3-4-3/4-3-3 formation looked to move Saka from the left wing back position into central spaces taken up by a central midfielder. The plan would be for Saka or AMN, as a free 8, to make runs into the box and creating overloads on the left side with Aubameyang and Tierney.
In practice, this rarely worked. Saka, Tierney and Aubameyang often found themselves occupying the same positions. As a result, they weren't able to combine effectively and could often find themselves marked out of games. Shown in the above passmap against Sheffield united, Saka and Auba are basically in the same position. At the time, the tactics were praised, as something new and it worked to some great effect. It was a breath of fresh air and was successful in big games against Liverpool x2, Chelsea and Man City in the FA cup.
Arteta essentially didn't give opposition managers enough credit and it was soon found out. Doubling up on the left side essentially made Arsenals entire attack redundant. There was no real method of attacking down the right hand side of the pitch. This meant Arsenal often went through long spells of possession without any real cutting edge.
This formation also meant that the players in central zones were not often comfortable there. Nketiah (also read Lacazette) and Willian were asked to link play centrally with no runners in behind. None of these players are secure enough in those positions. Nor do they possess the guile to turn, look up and play the killer pass. Mikel Arteta was putting too many square pegs in round holes.
Flat midfield flat performance
Arteta continued his search for a solution to the aforementioned creative woes. Willock as a 10, a Flat midfield three and Willian as a false 9 were all attempted. Each solution was used sparingly but demonstrated different ways of trying to solve the creativity issue.
Willock with his energy and running into central spaces logically would create an extra person in the box. Due to some impressive Europa league games, it made sense to see if he could translate that to Premier League football. However, he was unable to replicate his European performances. Against Leeds, in a game where Arsenal were down to 10 men for the last 30 minutes, Willock struggled to pick up spaces where he could receive the ball on the turn. He was unable to receive the ball centrally and thus Arsenal again were unable to get behind the opposition in central spaces.
In Mikel's search for a creative solution, he deployed a midfield three of Ceballos, Partey and Xhaka. Again, this didn't really work to any great effect. In possession, Partey's ability to progress play through the middle of the pitch was overlooked time and time again. In the below passmap you can see the centre of the pitch was largely ignored, which isolated Lacazette and Aubameyang.
Some of the performances from Arsenal pre-Christmas were nothing short of disgraceful. It was real relegation form from a team that were not dominating possession, creating chances or looking capable of scoring goals. The results were poor and the general performances matched. Chants of "Boring boring Arsenal" would not have just been sung by opposition supporters. It was not clear where the club would get its next goal from let alone its next win
Centrality x2
Despite all the above, since the Boxing Day win over Chelsea, Arsenal have found themselves in very contrasting form to the start of the season. The introduction of two different players seems to be the main cause of this upturn in form.
Arteta's Arsenal has always looked better when playing a number 10. A player who thrives playing between the lines. The stats also seem to bear this out as well. Ozil Odegaard and Smith Rowe all put up impressing creative numbers despite having differing styles of play.
https://twitter.com/Orbinho/status/1370394148071636995?s=20
These players offer natural centrality and structure to the teams attack. Thus allowing play to be progressed through the flanks or centrally depending on what the team needs. Both players have distinct styles of play. Both have proven they can be the main fulcrum of the attack or compliment one another. Their introduction has changed the fortunes of the team completely. Arsenal often now dominate possession and average over four shots more per game compared to the pre-Christmas period.
The turnaround has been drastic and despite some unforced errors, the team has been able to rack up an impressive return of points. Results have still not quite matched the performances but there is now hope going into games that Arsenal may be able to pick up the 3 points. A far cry from the November period where the next shot was far away on the horizon let alone a win.
So should we actually trust the process?
Prior to the introduction of Emile Smith Rowe on Boxing Day, it appears all was lost. The Arsenal manager's job looked like it was hanging by a thread. The TouchyGooners recently spoke to Sami Mokbel from the Daily Mail. He said the feeling amongst the press was that there wasn't a more secure job in football. This was despite it appearing that the manager was completely out of his depth and was sinking without hope of a buoyancy aid. The Arsenal manager being granted time, irrespective of results is something new we have not seen to date. Clubs in time gone have taken swift action to deal hammer blows to managers when the future was starting to look bleak. Unai Emery was sacked as Arsenal manager as the team sunk to 8th place in November after a poor run of form.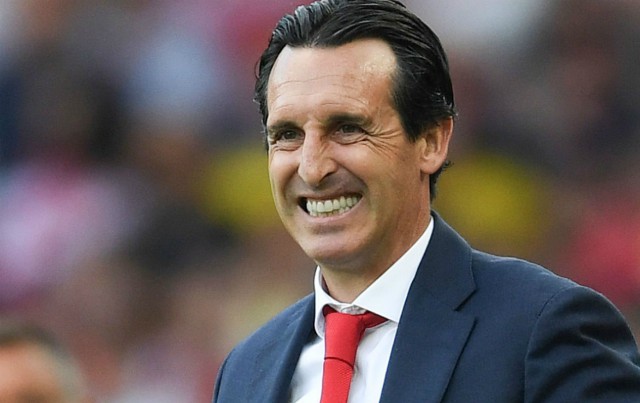 Since Christmas, the team has been playing at a top four pace. Unfortunately, the season doesn't start after 15 games and the damage looks to have been too much to recover the league season. There is still hope for Arsenal as the route to the Europa league final has opened up. Ties against Slavia Prague and then one of Zagreb or [Unai Emery's] Villareal have Arsenal as heavy favourites to make the final. With this, there is now a shortcut into the Champions League. If Arteta is able to win that competition, he will have done managers a favour everywhere. He will have gone a long way to proving to clubs that maybe time and patience should be afforded to manager to allow them to carry out their long term vision.
Mikel Arteta's career is now a case study into whether sacking the manager might be overrated if the players and board all bought into the "process".