Since Chelsea got a new owner in Todd Boehly, their transfer window really picked up and the approach has gone from targeting other club's targets, to exciting youth, to just splashing cash.
But arguably one of the most bizarre transfer sagas of the summer, across Europe not just for them, is the reported £60m chase of Everton winger Anthony Gordon.
The 21-year-old established himself as a first-team regular at Goodison Park last season, starting on the right hand side of a three-pronged attack that when available also featured Richarlison and Dominic Calvert-Lewin. That meant little pressure on him to lead, but still responsibility to deliver.
Ultimately the Toffees just about avoided relegation with this front line, as Chelsea legend Frank Lampard helped them navigate to safety with a comeback 3-2 win over Crystal Palace with one game to spare to ensure their Premier League participation for this season.
But with Richarlison gone and Calvert-Lewin injured once again, the leader berth has been handed down to Gordon and with the number 10 shirt now placed on his back it was expected to be a big season for him.
Both Tottenham and Newcastle had approaches rebuffed and the club were planning on offering him a new long-term deal to reflect his new role as one of the top dogs in the squad. Then Chelsea stepped in and everything changed.
The Blues made a £40m bid that was quickly rejected, and then another £45m bid with Everton's valuation starting at a minimum of £50m. Now reports suggest Chelsea are set to bid £50m plus a further £10m in add-ons to secure the signing of Gordon, but why?
What is it that Gordon offers to Chelsea that current members of their squad don't, or that another player can't offer for a fraction of the price?
Gordon is homegrown, yes. But he's got four goals and two assists in his entire top flight career, and that's with the complete freedom of the attack to try and do whatever he pleases.
At Chelsea he won't have that tactical freedom, but he also won't have nearly as much game time or opportunity to develop and progress his playing career. The deal is made even weirder by the fact Chelsea are letting Callum Hudson-Odoi leave on loan.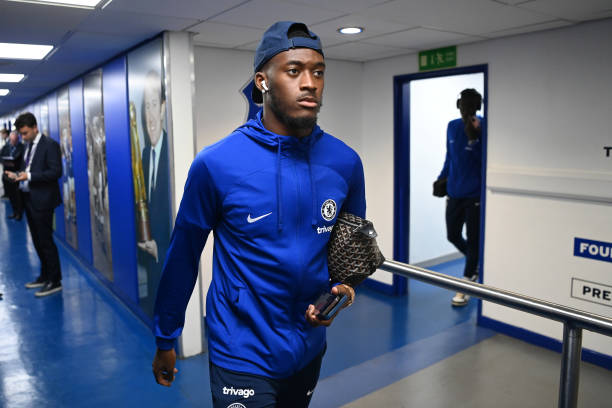 The two players are the same age, with Hudson-Odoi older by a little more than three months, but the gap in their experience and quality is pretty obvious for all to see. Both are homegrown too, so the deal is just entirely backwards from Chelsea.
It's no shock at all that Everton are ready to do the deal or that Gordon wants to move, because he may not get another chance. But Chelsea's reasons just aren't clear and don't make any sense.
At £60m he would be among their most expensive signings ever, but wouldn't even nearly command a place in their strongest lineup and reports suggest that manager Thomas Tuchel wants to use him as cover for Reece James at right wing-back.
Gordon has got things going for him. He's a fearless runner with a great engine and good dribbling, but aside from that it's pretty limited and the more you break it down the more you think Chelsea have lost their minds.
So the answer to why Chelsea are signing Anthony Gordon for £60m is simple. Nobody knows the truth, but basically the owner wants to make a splash in his first summer and sees a talented, English player as doing that.
He's just choosing to use Gordon, rather than the one already at his club to make that statement.