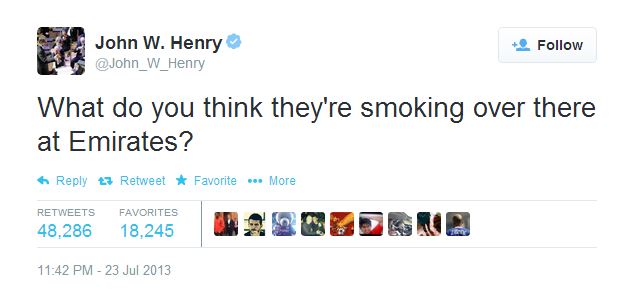 A real mixed bag
Mikel Arteta has been in charge of Arsenal since December 2019 signing a 3 1/2 year deal. "A completely mixed bag" would be an accurate description of performance both in terms of off and on field performance. Fan opinion seems fairly split when evaluating his time at the club so far. Some have said that Arteta needs more time and more backing to really imprint his ideas on the team. "Arteta is the most backed manager of all time!" descenting voices shout. It would be hard to argue given the teams bad form pre christmas and now Arsenal being the biggest spenders in Europe. Now is the time for performances and results. Leaving aside any tactical insight, lets take a look at the squad building process under Arteta 20 months into the job and 4 transfer windows in.
I started writing this with about a week left in the transfer window and before we'd played Man City. Something told me to wait until the window was over before releasing this piece and I must say its given me a lot more #Content. So expect some edits and updates throughout.
Who would be a keeper?
A highly discussed role at Arsenal. Mikel has really shaken up the goalkeeping department. Leno has basically been the undisputed number one keeper during Arteta's entire time at the club. After a freak coming together with Neal Maupay, fans feared the worst. in 19/20. Relative unknown Emi Martinez stepped up and was nothing short of incredible in the 10 league games and FA cup run during lockdown.
Arsenal and Arteta now had a decision to make, keep Martinez and allow him to compete with Leno for the number 1 spot or sell and cash in on someone who had little to no value just 3 months prior. Arsenal chose the latter and received a £20m fee from Aston villa. The justifications for the sale of Martinez are four fold:
Arsenal already have a very good keeper in Leno, you dont need a back up that good;
Martinez would raise a good sum of desperately needed cash for reinvestment in the team;
Arsenal could replace him relatively cheaply; and
Home Grown keeper is not that important in the grand scheme of things
It is easy to say hindsight is a wonderful thing but Arsenal's actions since have since made almost all of these justifications obsolete.
Leno's form has dipped considerably and there is no viable alternative to challenge him sufficiently. Runarsson was unusable.
Arsenal have lost over £100m in the 20/21 season but have now invested the most money in all of Europe, so how badly did they need the cash?
The club have spent £30m (all in) on Ramsdale to compete with Leno
Arsenal have now identified home grown keeper as a great way to meet national and international home grown rules.
The sale of Martinez was justified at the time but the actions of the club since definitely undermine any semblence of a plan for that part of the team. Ramsdale's perceived quality is not under question here but more of the strategy around the position.
Add to that the bizarre signing of Alex Runarsson last summer. An Ali Dia like recommendation from the goalkeeping coach. It does not inspire confidence that this position is one the hierarchy have invested much time and scouting into.
Right back at ya!
Another perplexing tale where it seems unclear what the plan is for this position. Arteta started with using Ainsley Maitland-Niles in this position as Hector Bellerin recovered from his ACL injury. AMN had a number of decent performances as a right-back before eventually losing his place to Bellerin at the end of last season. AMN was turned into a hybrid left wing back/left centre mid and received an England call up as a sign of his high level of performance in this position.
There were some grumblings though that AMN was unhappy with this defensive role and wanted to ply his trade elsewhere. There were also murmurings of a Bellerin exit as he felt he also needed pastures new. As an uncharacteristic pro-active move to try and pre-empt AMN's exit, Arsenal sought out Cedric on loan. Cedric, who barely featured on loan due to injury was signed on a permanent deal regardless come summer.
Reports suggest Arsenal rejected bids for both Bellerin (Loan with option of £20m) and AMN (£15m + add ons) to keep both at the club. Arteta has been credited with convincing both players to remain at the club and fight for their place. Strange considering they had pre emptively signed a replacement right back in the same window.
Even stranger when, by the end of the season AMN was on loan still trying to play centre midfield. Calum Chambers had come back off the back of his ACL injury and was clearly ahead of both Bellerin and Cedric in the pecking order. Arsenal now have 4 right backs, the quality of which is incredibly questionable.
[Edit] At the time of writing this there was about a week to go in the transfer window. The madness in the right back situation at Arsenal just never ends so I had to add. Bellerin has moved to Betis on loan with no option to buy. He has apprently taken a big paycut to leave. It seems a similar offer was made to take AMN on loan but was blocked by the club.
The fact AMN has then taken to instagram to voice his displeasure at the move being blocked says to me there are no clear lines of communication. He'd already stated he lacked clarify on his role earlier this summer. Having a move then blocked after ostensibly not being a part of the managers plans for the past 6 months seems insane.
Arsenal have now signed Takehiro Tomiyatsu as what looks like the first choice right-back to replace the outgoing Bellerin. After some 'clear the air' talks it appears he will stay at the club. It remains to be seen in what capacity he will be used given the lack of european competition to stretch minutes.
Curious case of Benjamin Blanco
Mikel Arteta has spent more money on centrebacks than most teams in europe have spent in entirety on this position. Ben White (£50m), Gabriel (£27m) and Pablo Mari (£14m), take his total spend to just shy of £100m. Arsenal having signed young William Saliba for £30m the season before, it seems strange to think that department needed such an overhaul.
William Saliba has been touted as not ready or not at the level required. Wilo wasn't selected to play in the europa league last year despite multiple injuries to other centrebacks. Fans watched on as Runarsson threw the ball into his own net as the Carabao cup was also considered beyond Saliba's ability level. In half a season last year Saliba made 20 league appearances for OGC Nice. He had already made 28 League appearances for St Etienne from the age of 17 across the previous two seasons. This is more top 5 league appearances than Pablo Mari (2) and Rob Holding (41) combined prior to last season aged 26 and 24 respectively.
The fact that the manager has opted to use Mari, Holding, [Edit]Kolasinac and Chambers, over Saliba seems inexplicable based on performances and talent. It points to things other than football being the driver behind the decision. Saliba's talent has transferred to every single club he has been at. Three clubs in France playing a different position, with different styles and formations, he has invariably stood out at each club and still only 20 years old. Bizarre then to see Callum Chambers start his 7th season at Arsenal and Rob Holding his 6th when we know they are not taking us to the promised land but this young man just might.
Aerially dominant, an ability to cope well with fleet footed attackers and ability to dominate strikers physically. This has always been the blueprint for successful premier league centrebacks. Ben white seems to lack in two of these departments. We can all hope he manages to allay these fears but his debut did not instill me with any confidence.
Malfunctioning Engine
Midfield is probably the biggest issue at Arsenal. In my opinion we've not seen enough change to this personnel in the enginge room of the team to really catapult the team forward. Mikel Arteta has decided to tether himself to Granit Xhaka who outside of statistical progressive passes doesnt offer you much else.
We all love an Fbref bar chart but what this shows is Xhaka only offers a small amount of what a top level premier league centre midfielder should. Progressive passing has always been Xhaka's strength but where he falls down is his ability off the ball. His lack of tackling ability and innate ability to miss danger means out of possession he is pretty much useless beyond winning some aerial duels in his own box. Taking a look at some of the other midfield options. El neny, another passenger out of possession. Lokonga, a young man who has not really shown whether or not he has an aptitude for the off the ball side of things. Combine this all together you get a recipe for the passiveness we witnessed on Saturday against Man City.
Comparing Xhaka to midfielders in his position in the league from teams that also have more possession. You can see a stark difference when it comes to tackles and interceptions. This is one of the major reasons why Arsenal miss Thomas Partey when he isn't in the side. This lack of ability to compete and win the ball back means Arsenal are incredibly passive off the ball. In my opinion, this is a major contributing factor as to why Arsenal are unable to get teams turned around or stay camped in opposition territory. Why they cant press and why they can sustain attacks. Arsenal simply dont have a midfield that suits these things in the modern game.
For all the criticism of Fred and McTominay for Manchester United. They can physically compete with opposition midfields and do well to win the ball back from other teams. Their lack of technical quality is definitely an issue in possession and can lead to turnovers and transitions. However so far its clear that the intensity levels and team performance levels are not sustained when Matic or Pogba fill in.
Arsenal have opted in for 4 more years of Xhaka. This seems a strange choice given what we've seen in midfield for the past 5 seasons. This was an opportunity to move on from mistakes past and all involved including fans and the player were seemingly ready to do so but Arteta and Edu had other ideas.
Alt-right wing
In Arteta's very first game in charge we saw Reiss Nelson start ahead of £72m man Nico Pepe. Nelson kept his place for the next couple of games too before Pepe ended the season strongly starting and contributing in the FA cup semi final and final.
Arteta was then instrumental in bringing Willian from Chelsea to take Pepe's place in the starting XI. Willian started 12 of the first 14 games contributing 2 assists in his first game and essentially nothing thereafter. This was a major reason for Arsenal's poor form in 2020 and the transfer is one that holds the most ire amongst fans. As Arteta's only attacking signing it has been a monumental failure. The club are looking to offload him as soon as possible.
Reiss Nelson has completely dissolved into a pool of obscurity. Nelson played less than 600 minutes in all competitions and only 69 minutes of league football in 20/21. The club again here are desperately trying to get him to sign an extended deal after pretty much telling him he is not part of the plans. [Edit] He has signed the deal and is now on loan at Feyenoord in the Eredivisie. 3 seasons after going on loan to the Bundesliga, Nelson's career has taken a nosedive and much of this blame can be placed at the feet of Arteta.
Arsenal's right wing options going into the new season seem set. Pepe and Saka nailing down the right hand side and able to contribute in different ways.
[Edit] Willian's signing appears to be another decision that has proven to be a costly waste of time. Arteta had a decision to make. Invest minutes into the youth or into Arsenal's record signing Pepe. We all know how that turned out. Arteta and Edu's blushes are spared as Willian chooses to forego £20m to be released from his Arsenal shackles and return to Brazil.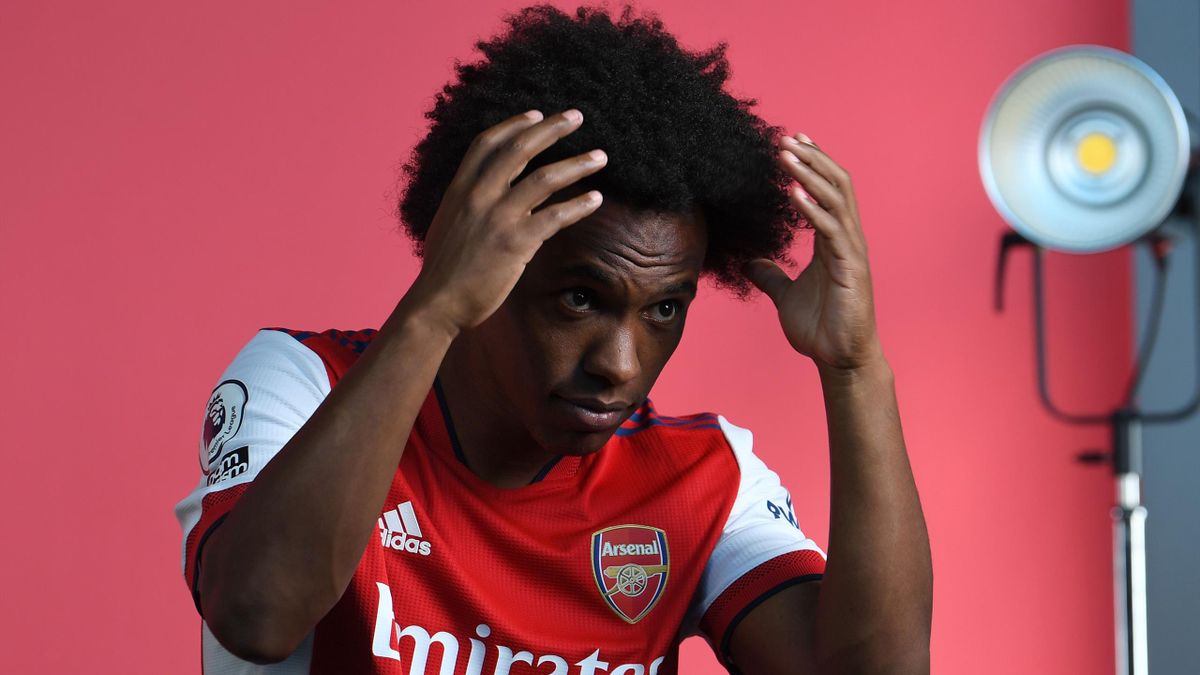 Centrifugal Force
The 20/21 season started with a big announcment that Aubameyang would be staying. I wrote a piece early last season about how best to utilise Aubameyang. Arteta has often flitted between Aubameyang on the left and up top to varying degrees of success. Having decided that Aubameyang was absolutely central to his plans, Arteta convinced him to stay at the club. That club announcement was probably the biggest of the summer. A stark contrast to the latest club contract announcement or lack thereof for one number #34.
It is bizarre then that there seemed to be no plan on how to get the best out of Aubameyang. With 10 league goals he ended up with his lowest league tally in 10 years. We saw plenty of stories this summer about how the club would now be open to offers for the player. A very interesting tactic to get the best out of your best goalscorer.
Lacazette has also had a mixed bag in terms of performances under Arteta. Ending last season as top goalscorer for Arsenal with a meagre 13 goals. Arsenal's lowest top league scorer since Robin van Persie bagged only 11 in 2008-09. The difference being Arsenal managed to score 68 goals that season compared to the meagre 55 they pushed in last year.
His use of Eddie Nketiah over the past couple of seasons has also been quite bizarre. Like Nelson, Arteta seemed to be a big fan of Nketiah when he first arrived. Recalled him from a mixed loan spell at Leeds United, Arteta then refused to loan Nketiah out. He stated he was so impressed with him in training he would play a big part in the rest of the season. He only made 6 league starts and featured mainly in the Europa league group stages at the start of last season.
With 18 months left on his contract it appeard a sale would be the best outcome for all involved. Especially given the fact Arteta had made a big deal of securing Balogun's signature and promising him a clear path to the first team. Nketiah was not allowed to leave in the wake of an injury scare to Martinelli. Nketiah proceeded to make Appearing only 3 league appearances in the league following the close of the window.
[Edit] Nketiah was unable to again find a move this summer with just 10 months left on his deal. Arsenal could not agree a fee with his many suitors and personal terms apparently became an issue on deadline day with Crystal Palace. Another player to add to a long list of those in recent years being allowed to see out contracts. Arsenal inevitably missing out on potentially lucrative transfer fees with limited returns accrued on the playing field.
Arteta appears to be a hoarder of players. A man that wants to protect himself against any unexpected bad luck. Too many players have missed their sell by dates. Arsenal have lost money and more importantly the chance to upgrade as a result. In the mean time though, he is toying with a number of young mens' careers. At a crucial time when these players need minutes they seem to find themselves in the gulag, waiting for Arteta to let them out for their 1 hour of mandated exercise per day.
It seems a new centre forward is a priority but would need a big change of emphasis. Arteta's only attacking signing has been Wilian. After bringing in 6 defenders, 2 goalkeepers, and 2 deep lying midfielders we as fans have no idea what an Arteta forward looks like. We have to hope that Arteta himself knows otherwise we could end up with a repeat of questionable decision making as the manager muddles through his various options.
"We have a plan"
Arteta and Edu have repeatedly told journalists about the "plan" they have for teach transfer window. How they've sat down, talked and figured it all out They communicated as much the previous summer as well. However in practice it appears the opposite seems true. The "plan" is either so meticulous and well thought out that mere mortals struggle to understand it, or these fellows seem to plan in a vaccuum that doesn't take into the fact they actually have to carry it out in practice.
From flip flapping about Saliba last summer to rejecting bids and negotiations for multiple hale end products Arteta seems to be a very indecisive guy. This summer has been no different with Xhaka up for sale for the first 7 weeks of the transfer window only for the club to end the window with him signing a brand new 4 year contract. Various swap negotiations seemed to involve one Ainsley Maitland-Niles, to find out on deadline day he would be staying at the club.
Eddie Nketiah, Hector Bellerin and Reiss Nelson have been on the market all summer and the club has failed to find firm purchase offers for all three players. This has not stopped them from "protecting the value" of these players by offering them contract extensions.
It seems there are lots of mixed messages around squad building. The club invested last summer into 27 year old Partey, 26 year old Pablo Mari, 29 year old Cedric, 31 year old Willian and 31 year old Aubameyang. This seems a stark contrast to the new "project youth" being pushed from all angles. Willian even saying the manager told him the plan was to win the champions league within three seasons.
Investing time into the likes of Holding, Chambers and Mari over Saliba. Willian over Nelson and Martinelli in addition to the horrible signings such as Cedric does not point to a club planning for a long term project. On field performances and lack of clarity seems to have meant the hierarchy have moved back from the win now angle they attempted last year. As much as they will now try and push this is a long term plan £150m later the squad should have moved on a lot more than what it has done.
The window is now over and Mikel Arteta has his players. He has signed 6 players this window and 18 players in total. Now is the time to put up or shut up. No one is here for a long term project anymore and he has to deliver now.