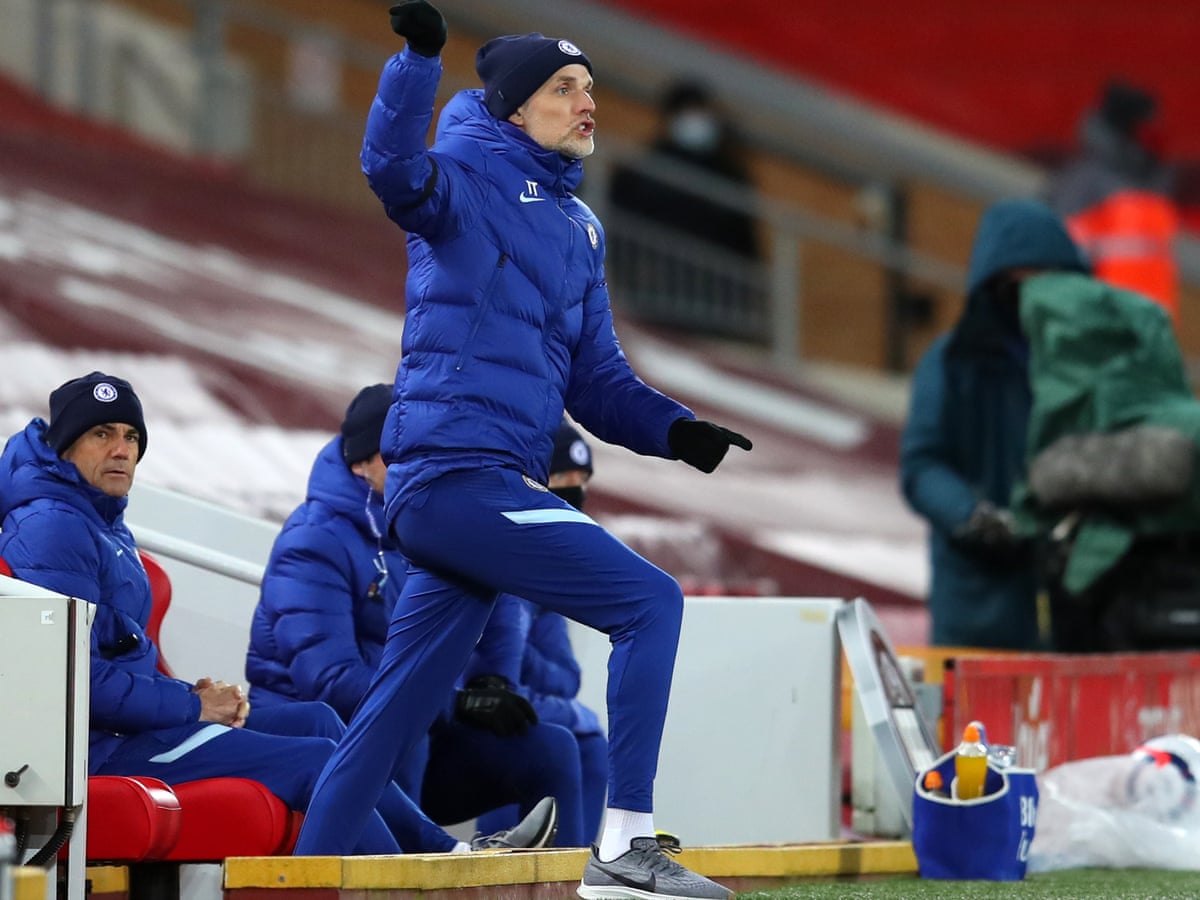 There has never been a better time to be a football fan. There is a limitless cache of information on anything, and everything connected to your chosen football team. Within a few clicks you can mount a fairly cogent case to settle disputes about favourite player. Backed up by in depth statistics and visual aids such as pass maps and player heat maps. If arguing about football is not to your liking you can immerse yourself in simulations of the game. Whether that be building a 20-year dynasty in Football Manager or testing your FIFA skills against teams that are the stuff of dreams there is something for everyone. If gaming is not your thing, you can sit back and enjoy the coverage that surrounds football, with more camera angles than a movie set and ever improving analysis you can be entertained by the cacophonous laugh of Micah Richards, and expand your knowledge simultaneously from those who have been there and done it.
I sometimes hear more of Thomas Tuchel than I do from some of my friends, this may not sound so strange when you consider that Chelsea usually play twice a week, for which there will be a pre match and post-match press conference, usually one for general broadcast and another for the club's own channel. To summarise there has never been this sort of immersion for football fans, however it can only go so far, there are aspects of the game that as a fan will always have some element of mystery. Transfers and negotiations fall under this category and save for the few Amazon Prime documentaries the daily goings on of the training pitch are usually shrouded in secrecy. Due to this there are a few things in football I have disagreed with but alas had to defer to the experts. One such thing is rotation.
Rotation has always seemed like an obvious necessity for me, with many benefits including keeping your squad competitive and inclusive, as well as ensuring that the load on the players is managed throughout what can be a gruelling season. In comes Maurizio Sarri with the famous advice purportedly from Pep Guardiola to rely on 14 players and persist with them in his first season and it would lead to success as surely as the wheels on the bus go round and round. "He told me the first season in England is really very difficult," Sarri said. "For him, it's impossible to improve the first season 20 players.
Intuitively I believed this to be unsuitable for a team like Chelsea, but again I deferred to the expert. I could see the arguments for the benefits, namely consistency would allow players to develop relationships forged under the pressure of premier league football week in and week out, the confidence gained from knowing you were going to play the next game could give you the freedom to express yourself on the pitch, it seemed sound advice from a man who had revolutionised football in Europe. With the unyielding clarity of hindsight, we can use the staleness of Chelsea under Sarri to frame the rebuttal for this argument. Using 14 players out of a squad of 25 can leave some of the supporting cast unprepared for when they are called upon, and the shock to the system compared to 5–10-minute cameos was evident whenever Sarri rung the changes. Whilst Chelsea's second string stormed through the Europa league, the first 11 struggled to win over the Stamford bridge faithful with dull and lifeless performances. Whilst Chelsea's tactical structure allowed for control of possession there was a lack of inventive play going forward, usually if Hazard didn't show up the blues found it difficult to affect the score line. With an impressive 16 goals and 15 assists, Hazard was directly responsible for just over 49% of Chelsea's goals in the 2018/2019 season. The Garden of Eden indeed.
Since the advice came from Pep Guardiola, I decided to compare the statistics of his Manchester City title winning in 2017/18 and the following season, with Sarri's Chelsea side. 8 Chelsea's players started less than 10 games in the premier league, compared to only 4 of Guardiola's men. Both teams employed similar aggression to win the ball back with Chelsea averaging 52 ball recoveries to City's 51. 11 recoveries in the opposition half to City's 13. Of the players who covered the most distance the whole season only Chelsea have a representative in the top 3 – Jorginho with 418.8km covered in 37 starts. Chelsea's Team Pressing per match was 4.2 compared to City's 3.5. (courtesy of instat) The teams had similar pressing styles and the stats seem to indicate that Pep's team 2 years in faced more rotation and slightly less intensity.
In Pep's first season however 7 players started less than 10 games and only 12 players started more than 20 games. This indicates that Pep followed his advice and tended to rotate less, however where it gets interesting is comparing the exertions of the respective teams. The team pressing score per match showing how active Guardiola's team were in pressing hard during a match, dropped to 0.84 per match. Indicating that whilst there were fewer changes, the team had less intense running to do. Possibly because they had more possession of the ball. Let's look at Liverpool however, it was noticeable that compared to the 2018/19 season where Liverpool ran city close for the title, 2019/20 was a more reserved and efficient Liverpool side that allowed them to better their record by 2 points more. But do the stats back up the eye test. Liverpool's ball possession remained the same across the 2 seasons, at 61%. However, their percentage of high pressing dropped markedly from 100% to 60%. Whilst the team pressing jumped from 3.7 to 15. This backs up the observation of the eye, with Klopp choosing to reduce the intensity of the initial press over the course of the season, and dropping the line of engagement, allowing Liverpool to press more as a team and lower down the pitch. The heavy metal Gegen press had been replaced with considered efficiency. Keeping the wheels on the figurative bus going until the title was secured.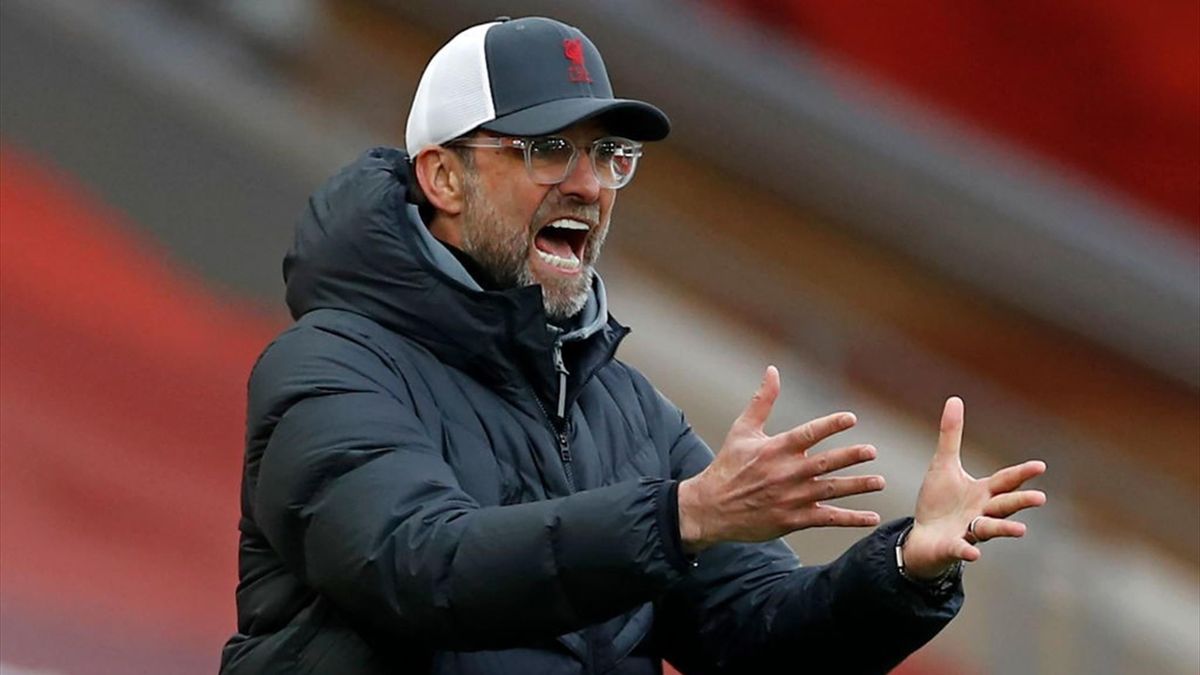 So, let's bring this back to Chelsea. Thomas Tuchel has started life at Chelsea well, with 6 win and 3 draws making up 9 games unbeaten in the premier league. He had moved Chelsea to a solid back 3 and favoured a possession-oriented counter pressing style of play. The Team Pressing statistic has increased in the previous 9 compared to the first 19 premier league games under Lampard, from 16 to 19 per match. The high pressing has also increased from 7 to 12 per match and the successful high presses have risen from 4.1 to 7 per match. What story do these statistics tell. Tuchel is insistent on his players counter pressing but he seems to recognise the effect this has on his players. He has made changes for every premier league game, consistently to the front line of the team, the first line of the press. When asked why Hakim Ziyech was left out of the squad for Tuchel's second match at Burnley after starting the first against Wolves he said
'Hakim has been in a bit of overload since five weeks so he has a bit of a risk of getting injured if he plays more than say 30 minutes. For that we decided to take a break now to go out of the risk zone. We decided this yesterday.'

TUCHEL ON HAKIM ZIYECH
After Mason Mount 's high octane match winning performance against Liverpool he was rested for the next game against Everton, where Kai Havertz took his place. Tuchel changed the wheels of the bus, but it just kept going round and round. This particular squad's embarrassment of riches exacerbates an issue that has always confounded me about previous managers of top 4 sides. Lack of rotation in a smaller premier side is understandable, as there are less resources to call upon. Save for injury Dean smith would rarely consider resting Jack Grealish, the drop in quality from Aston Villa's first choice 11 to the second, is arguably much more significant than Chelsea. When you consider that Chelsea have champions league commitments and Aston villa do not, and the fact Chelsea have quality in every department it makes sense to rotate. Harking back to Conte's triumph in his first season in charge a widely accepted advantage was the lack of champions league, which allowed him to rest his squad and play the same line-up week to week. This makes perfect sense. However, what I never understood was managers who had squads constructed with hundreds of millions of pounds in talent reluctant to spread the minutes around. Some tactics require very specific attributes that only some players in a squad might have. Although in my view this is either bad recruitment, or crippling tactical inflexibility.
Regardless Thomas Tuchel has been a breath of fresh air, the simple decision to replace Marcos Alonso with Ben Chilwell to contend with Liverpool pace in case they beat the counter press, was one of those that seem painfully obvious. However, when previous managers persisted with Alonso, I would defer to the experts, after all they are the ones with the coaching badges, and it is their tactical plan. This feeling would all be rendered moot of course after seeing Alonso being targeted or giving away freekicks in dangerous areas after being beaten for pace. Tuchel seems to excel at the painfully obvious, whether that be bringing on Kante to shore up the midfield and protect a lead or playing direct to Timo Werner to exploit Liverpool's high line. It is often said football is a simple game and after watching arsenal's struggles in recent weeks playing out from the back, it is satisfying to watch the ease with which Chelsea break the opposition press, notably against Liverpool and Everton.
Looking forward to the match against Leeds it is likely that Tuchel will be making some changes, Mason Mount may come back into the starting line-up recharged. With Kai Havertz performance against Everton Werner may drop to the bench after playing the last 3 games. With the tie against Atletico Madrid on the horizon Tuchel will be rotating his team to ensure Chelsea are ready to play at their maximum. However, in this case I am comfortable deferring to the expert.